Yellow-throated Vireo  Vireo flavifrons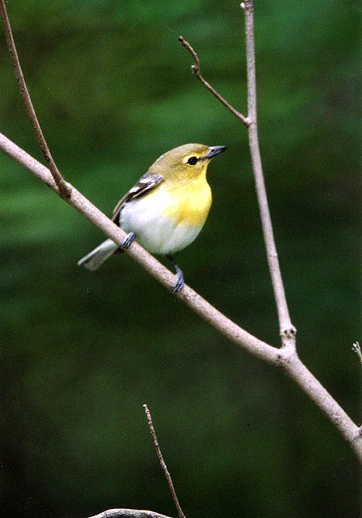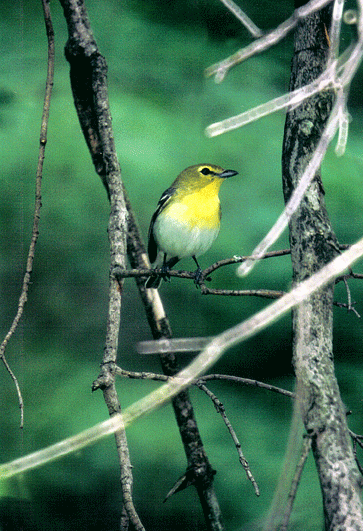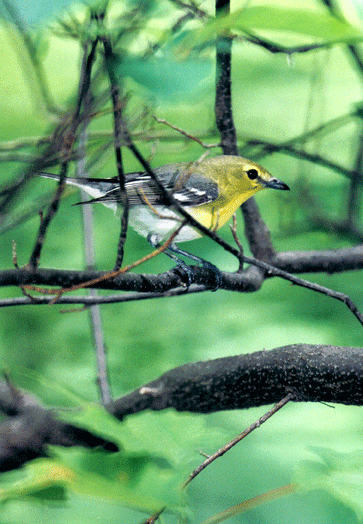 Yellow-throated Vireo  Vireo flavifrons


Although the Yellow-throated Vireo is associated with forest edge habitat it requires large blocks of deciduous forests especially those containing tall oaks, to breed successfully.  Numbers decrease sharply in forests smaller than 250 acres in the northeastern United States.

Over 1/3 of its diet of insects may be caterpillars, moths and butterflies.

Its nest is a hanging cup on the fork of a horizontal branch similar to other vireos, and is usually 20 to 40 ft. above the ground.

In parts of the upper Midwest its population is on the rise, while declining somewhat in the northeast.
Copyright Mark Tiefenbach

Deepbrook Nature Photography

Copyright Mark Tiefenbach

Deepbrook Nature Photography

Copyright Mark Tiefenbach

Deepbrook Nature Photography