Wood Thrush  Hylocichla mustelina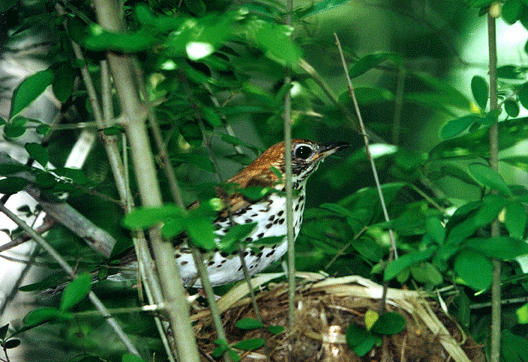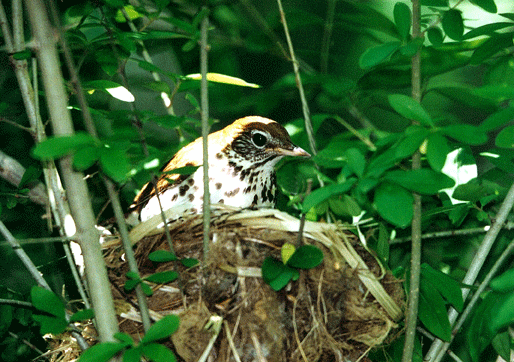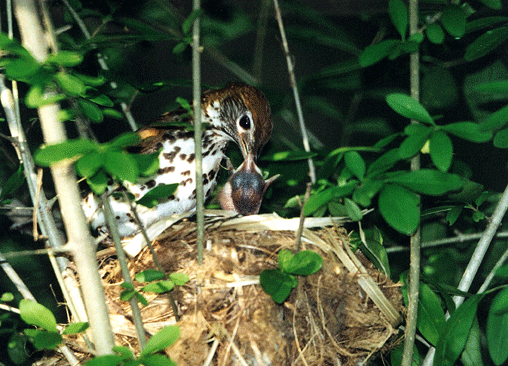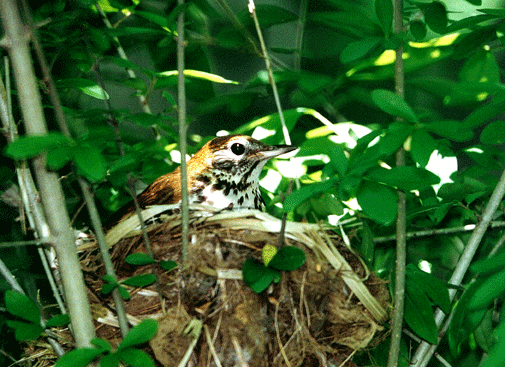 Wood Thrush  Hylocichla mustelina


One of the most common woodland birds of the eastern forests, the Wood Thrush is best known for its hauntingly beautiful song.  Males are versatile singers as they sometimes sing two notes at once.  By combining different variants of each part of a three part song, a male can deliver a broad array of songs.

A large, heavily spotted thrush it is a bird of interior forests.  It is more numerous in damp forests near streams and resides in deciduous woodlands.

The Wood Thrush is of high concern because of its steady, long-term population decline, nearly throughout its range.  This species has declined 43% since 1966.  It seems to be dependant on large tracts of mature forests in some parts of its range, but is tolerant of disturbances in other areas.  Its susceptibility to cowbird parasitism has made it a heavily studied species.  In its winter habitat in the lowlands of Central America tropical deforestation increases its vulnerability.
Copyright Mark Tiefenbach

Deepbrook Nature Photography

Copyright Mark Tiefenbach

Deepbrook Nature Photography

Copyright Mark Tiefenbach

Deepbrook Nature Photography

Copyright Mark Tiefenbach

Deepbrook Nature Photography

Copyright Mark Tiefenbach

Deepbrook Nature Photography