Wood Stork  Mycteria Americana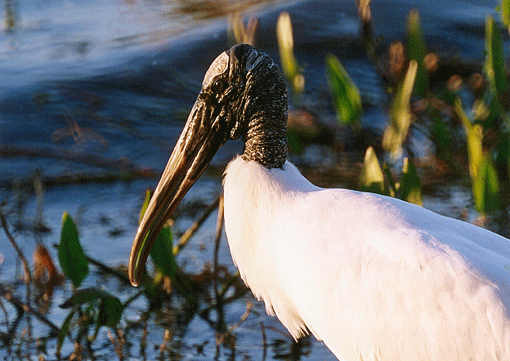 Wood Stork  Mycteria Americana


At one time the population of Wood Storks in the southeast was 150,000 strong.  By early 1990 an estimated population of only 10,000 existed.  Although it has expanded its breeding range to South Carolina, the southern Florida population has dropped sharply since the 1970's.  As they require shallow waters to catch prey, water management has been a difficult problem in Florida.

The large, heavy billed Wood Stork is the only native stork in North America.  It frequents the shallow marshes, ponds and often roadside ditches as it seems that most of the Wood Storks I've seen have been from the car.

Its diet consists of mostly fish, and will also feed on crustaceans, aquatic insects, snakes, baby alligators, small turtles, frogs, rodents, and some seed and plant materials.  It locates its prey by touch as it sweeps shallow waters with its bill partially open.

Its large nesting colonies can be found in cypress swamps such as Corkscrew Swamp in Naples, Florida.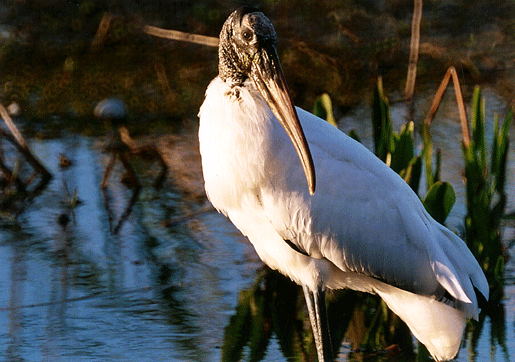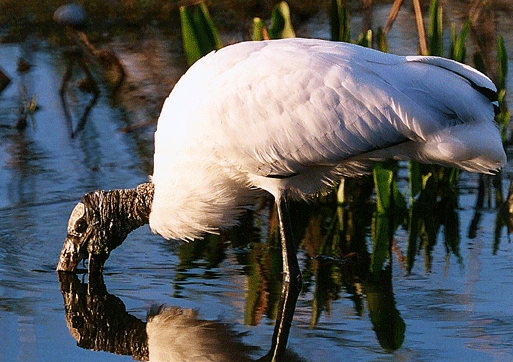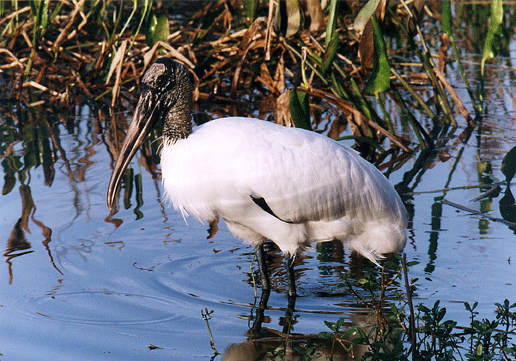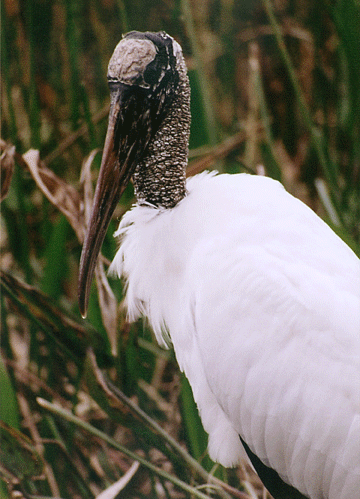 Copyright Mark Tiefenbach                              Deep Brook Nature Photography

Copyright Mark Tiefenbach                              Deep Brook Nature Photography

Copyright Mark Tiefenbach                              Deep Brook Nature Photography

Copyright Mark Tiefenbach                              Deep Brook Nature Photography

Copyright Mark Tiefenbach                              Deep Brook Nature Photography