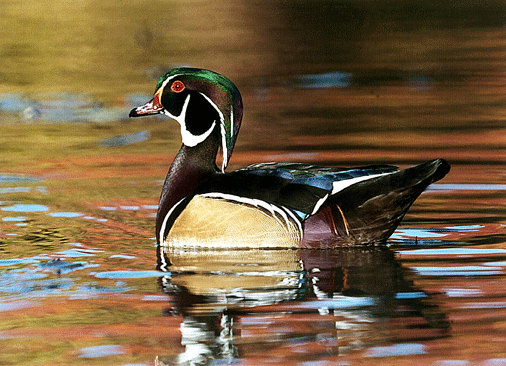 Wood Duck  Aix sponsa

One of a few ducks in North America to nest in trees, generally near water but may be as far as over a mile from water.  Although the nest is usually up to 65 ft. above ground, ducklings can jump from heights over 250 ft without injury.


This colorful duck feeds mainly on seeds of aquatic plants as well as the seeds of acorn, beechnut and hickory. 

A game bird, second only in numbers shot each year to the Mallard, it has predators such as raccoons and black rat snakes threatening eggs and bass, snapping turtles, mink, owls and other raptors affect the young.  Luckily it is the only North American duck that regularly produces two broods per year often spreading the eggs between other nests with clutch sizes of 10 to 15.

Combined hunting and logging had brought this bird to near extinction by the late 20th century.  The provision of nest boxes and legal protection helped in their recovery.  The return of the beaver has also led to beneficial habitat for Wood Ducks.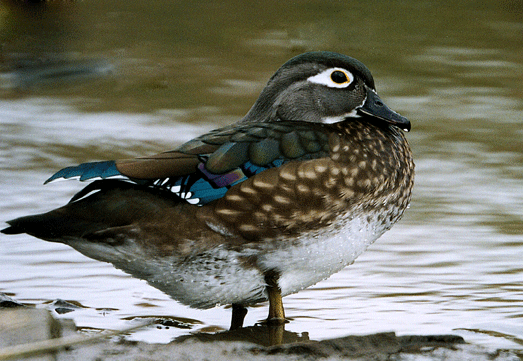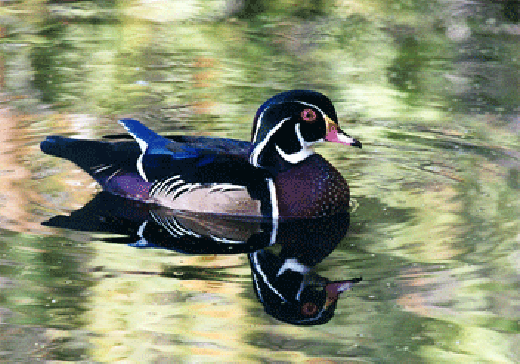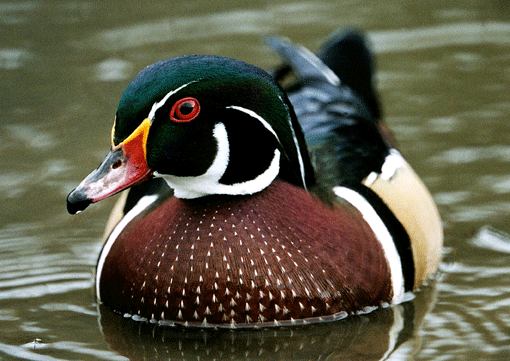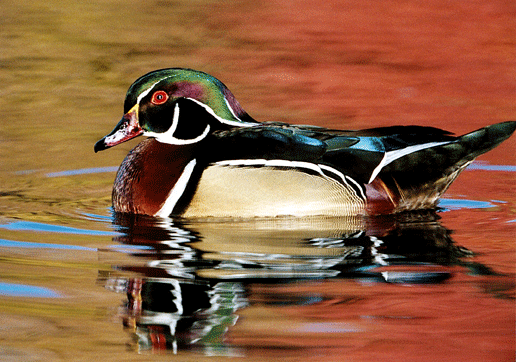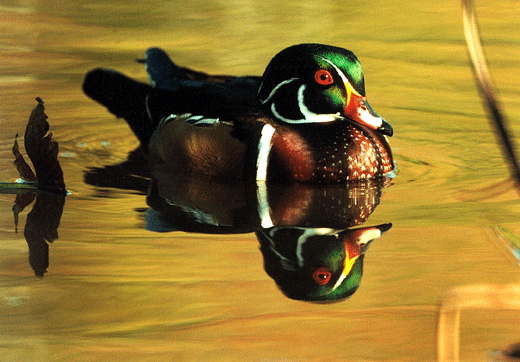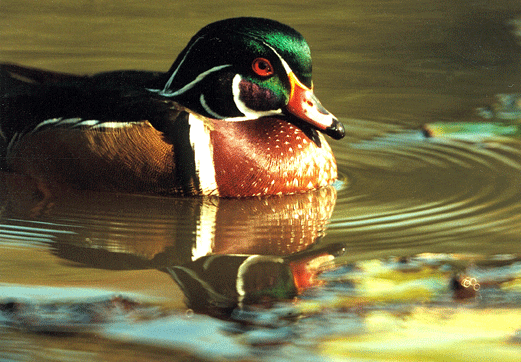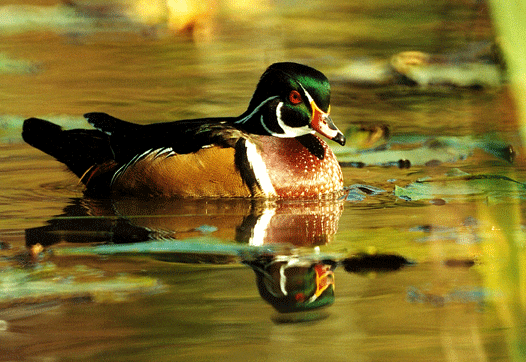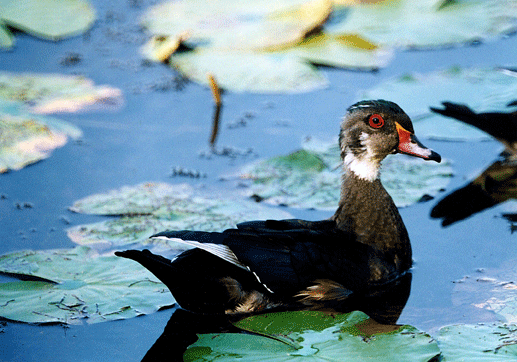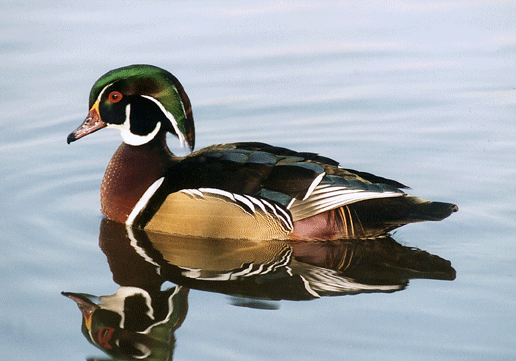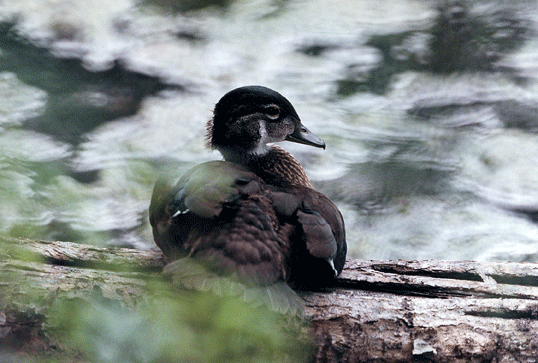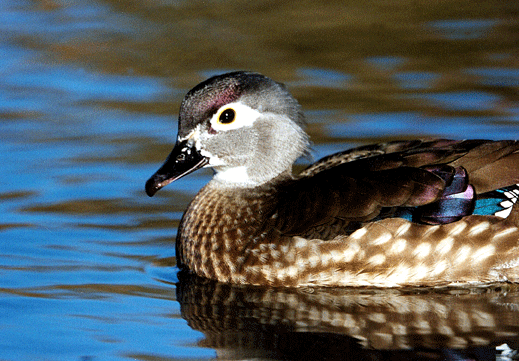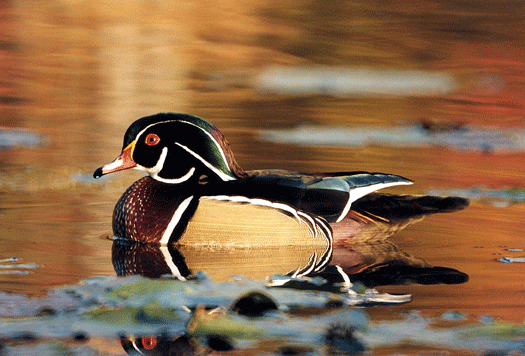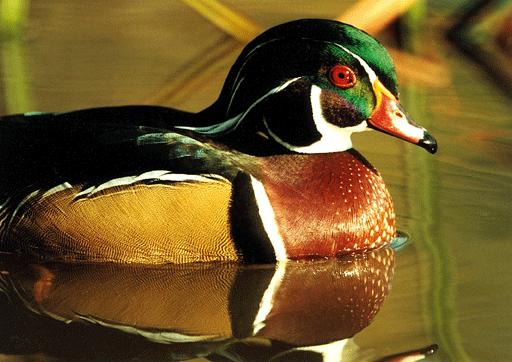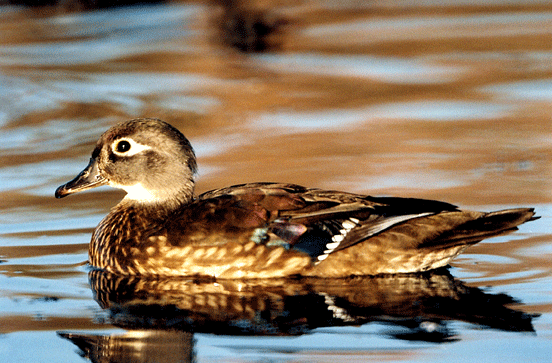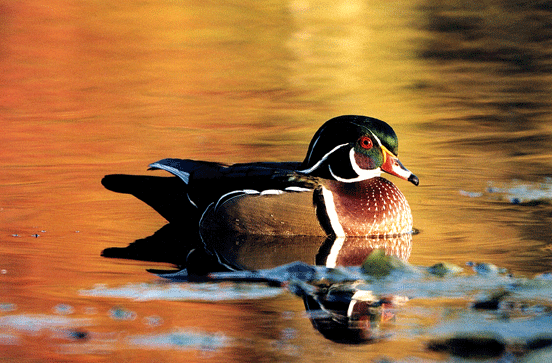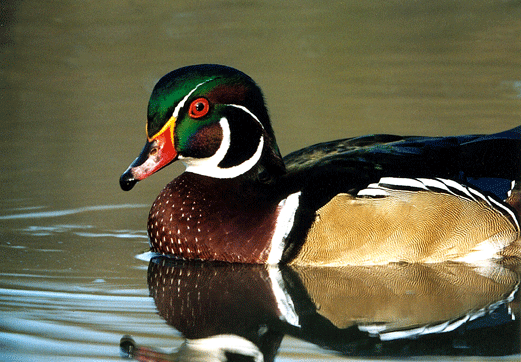 Copyright Mark Tiefenbach Deepbrook Nature Photography

Copyright Mark Tiefenbach Deepbrook Nature Photography

Copyright Mark Tiefenbach Deepbrook Nature Photography

Copyright Mark Tiefenbach Deepbrook Nature Photography

Copyright Mark Tiefenbach Deepbrook Nature Photography

Copyright Mark Tiefenbach Deepbrook Nature Photography

Copyright Mark Tiefenbach Deepbrook Nature Photography

Copyright Mark Tiefenbach Deepbrook Nature Photography

Copyright Mark Tiefenbach Deepbrook Nature Photography

Copyright Mark Tiefenbach Deepbrook Nature Photography

Copyright Mark Tiefenbach Deepbrook Nature Photography

Copyright Mark Tiefenbach Deepbrook Nature Photography

Copyright Mark Tiefenbach Deepbrook Nature Photography

Copyright Mark Tiefenbach Deepbrook Nature Photography

Copyright Mark Tiefenbach Deepbrook Nature Photography

Copyright Mark Tiefenbach Deepbrook Nature Photography

Copyright Mark Tiefenbach Deepbrook Nature Photography

Copyright Mark Tiefenbach Deepbrook Nature Photography