Veery

Catharus  fuscescens

Thrushes are forest birds that truly ore often heard seldom seen and all are very beautiful in voice and the Veery is no exception with its spiraling and flutelike song.


It can be found foraging on the ground or in low vegetation flipping dead leaves for insects, where it prefers damp deciduous woods with a dense leafy under story or near water as it also feeds on berries.  It will catch insects in flight, hunting from a perch. 

A breeding resident of southern Canada, north and central U.S. it is long thought to winter across the northern third of South America, but a recent study indicated that the wintering grounds of the Veery are restricted to central and southern Brazil.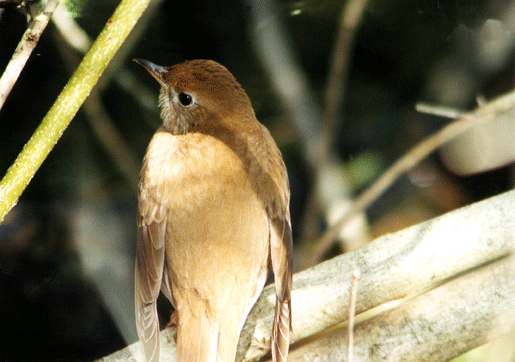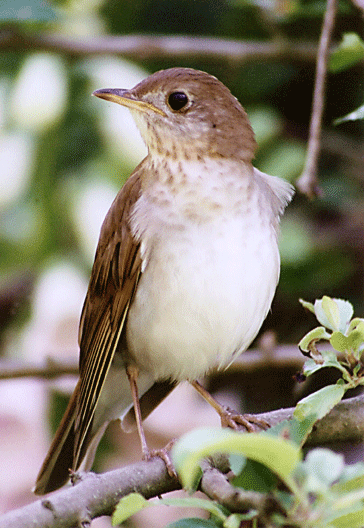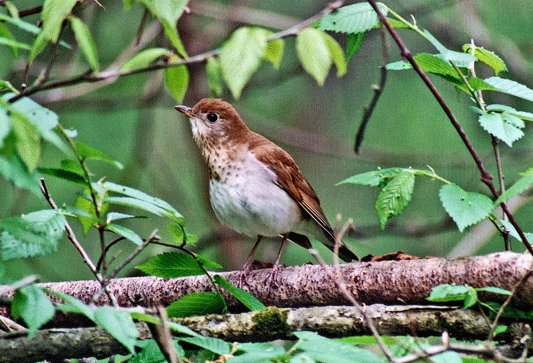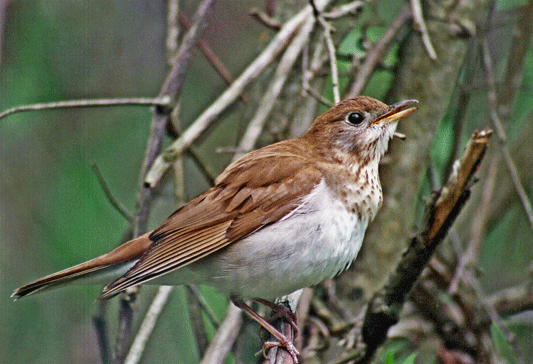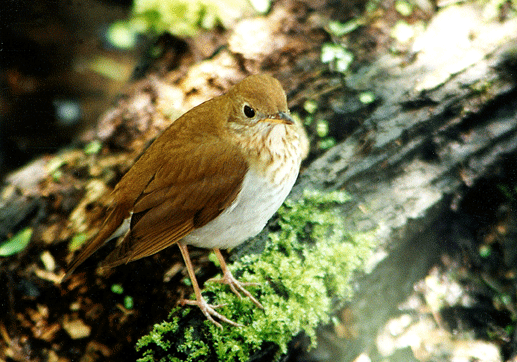 Copyright Mark Tiefenbach

Deepbrook Nature Photography

Copyright Mark Tiefenbach

Deepbrook Nature Photography

Copyright Mark Tiefenbach

Deepbrook Nature Photography

Copyright Mark Tiefenbach

Deepbrook Nature Photography

Copyright Mark Tiefenbach

Deepbrook Nature Photography