Roseate Spoonbill  Ajaia ajaja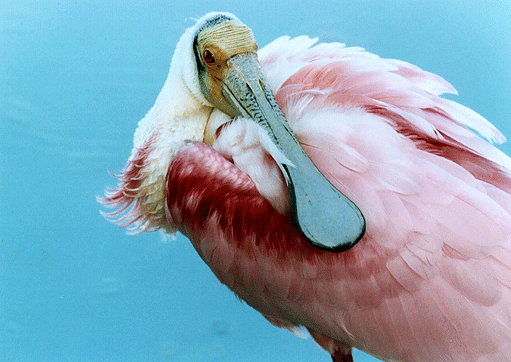 Roseate Spoonbill  Ajaia ajaja


With the adult's balding head and wrinkling brow, the Roseate Spoonbill is a very bizarre looking bird up close, but with its beautiful pink, red and yellow feathering it is very beautiful from a distance.  It is indeed one of the prize birds for me in the state of Florida as the largest nesting flocks are located on Sanibel Island and locally common in coastal Texas and Southwest Louisiana.

It forages for food in the salt and fresh water coastal marshes, lagoons, mudflats and ponds as it sweeps its bill from side to side with its mandibles slightly open detecting its prey by feel.

Spoonbills were virtually eliminated by plume hunters by 1860 and are still uncommon and local.  They are now vulnerable to the continuing destruction of feeding and nesting habitats.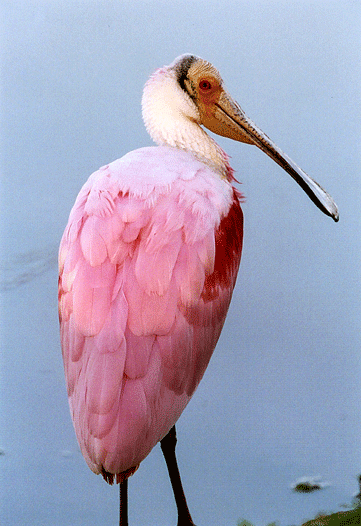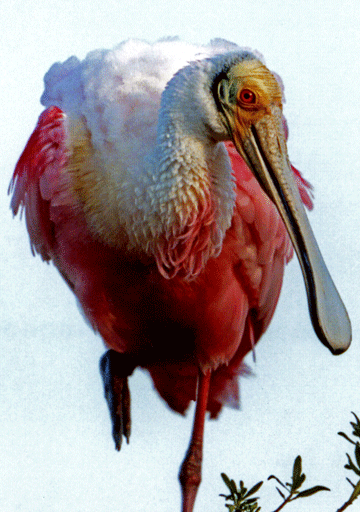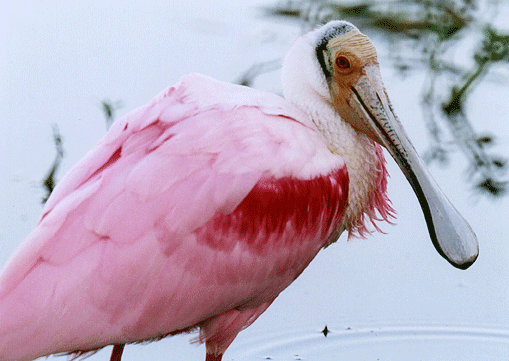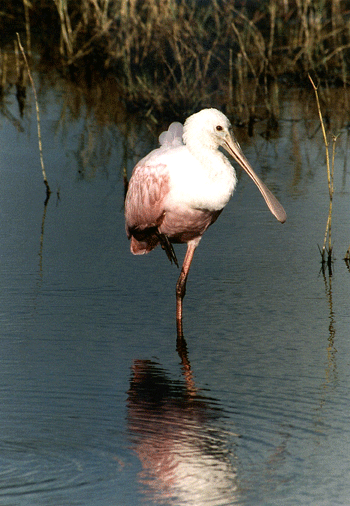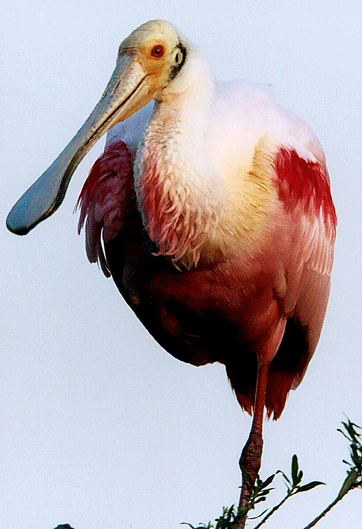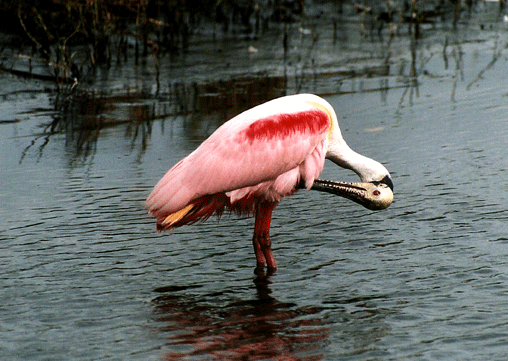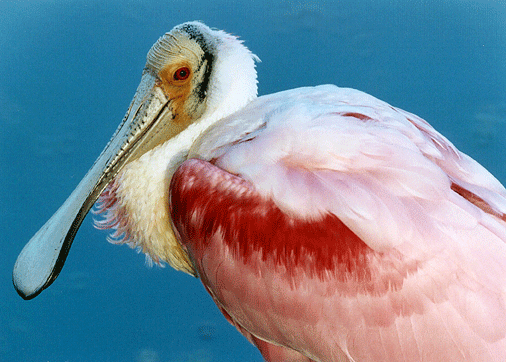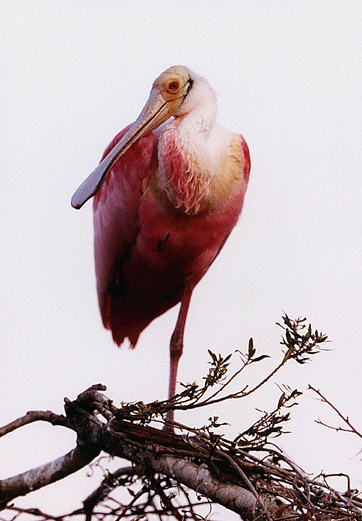 Copyright Mark Tiefenbach                              Deep Brook Nature Photography

Copyright Mark Tiefenbach                              Deep Brook Nature Photography

Copyright Mark Tiefenbach                              Deep Brook Nature Photography

Copyright Mark Tiefenbach                              Deep Brook Nature Photography

Copyright Mark Tiefenbach                              Deep Brook Nature Photography

Copyright Mark Tiefenbach                              Deep Brook Nature Photography

Copyright Mark Tiefenbach                              Deep Brook Nature Photography

Copyright Mark Tiefenbach                              Deep Brook Nature Photography

Copyright Mark Tiefenbach                              Deep Brook Nature Photography