Ruby-crowned Kinglet  Regulus calendula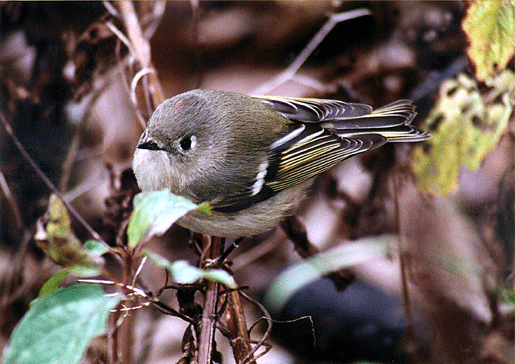 Ruby-crowned Kinglet

Regulus calendula


A very tiny bird residing in the coniferous spruce and fir forests of Canada, Alaska, and the western U.S. its crown usually remains hidden until it is excited by a predator or rival.

It forages for insects very actively, often flicking its wings nervously perhaps also as a scare tactic to reveal hidden prey and is often seen hovering or catching insects in the air.  It will eat some berries, flower nectar, sap and some seeds.

The nest may be attached to hanging twigs from a horizontal branch of usually spruce trees averaging 40ft. high but can be as high as 90 ft.

The Ruby-crowned Kinglet lays a very large clutch of eggs.  The entire clutch may weigh as much as the female herself, and has one brood per year.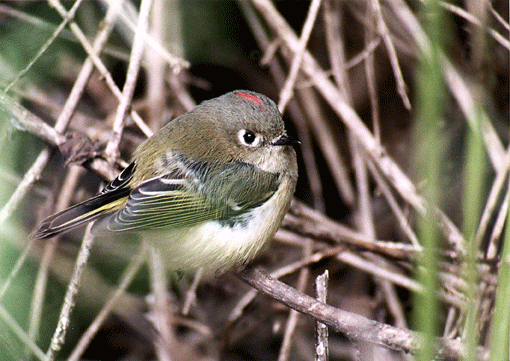 Copyright Mark Tiefenbach

Deepbrook Nature Photography

Copyright Mark Tiefenbach

Deepbrook Nature Photography