Reddish Egret  Egretta rufescens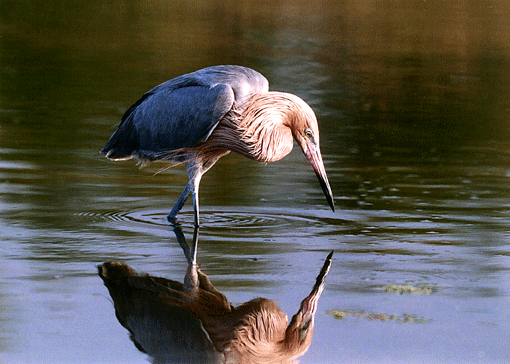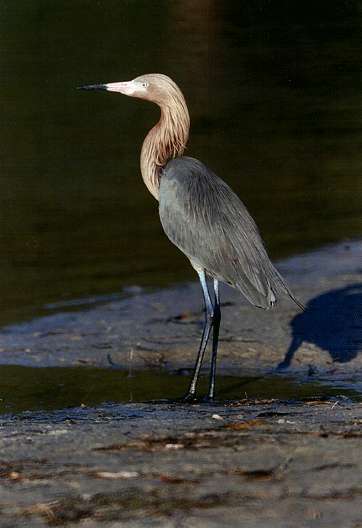 Reddish Egret  Egretta rufescens


The Reddish Egret has two color morphs, either dark or white.  They maintain their color for life, staring with the downy stage in the nest.  Mated pairs may be of the same or different color morphs and their broods may include either or both morphs.

It is a wader of coastal regions relying on salt-water habitat more than any of our other herons or egrets.

It has the most active feeding behavior as it runs in long strides, staggering sideways with its head tilted, changing directions, as if to confuse the small fish, and then throwing its wings overhead catches its prey striking the disorientated fish apparently seeking shelter in its shade.

The Reddish Egret, especially the white morph, was absolutely decimated by plume hunters, so much that between 1927 and 1937 there was not a single sighting reported in Florida.  Since then overall numbers have increased to current population of about 2,000, although it is noted that most of the species consisted of white morphs during the plume hunting era, as presently the white morph only represents about 20% of the existing population.

The greatest current threat to the Reddish Egret is habitat degradation.  It is now threatened by residential and commercial development along the Gulf of Mexico, by modifying the hydrology and therefore compromising the high salinity of the coastal wetlands that the Reddish Egret depends on.  The Heron Specialist Group identifies the Reddish Egret as being "Vulnerable", meaning it is not endangered, although it faces a high risk of extinction in the medium term future.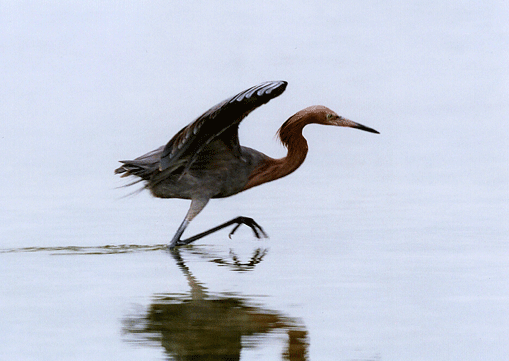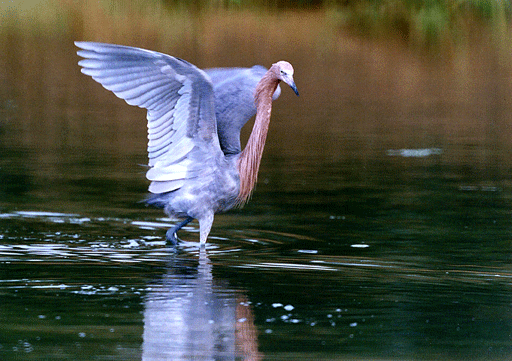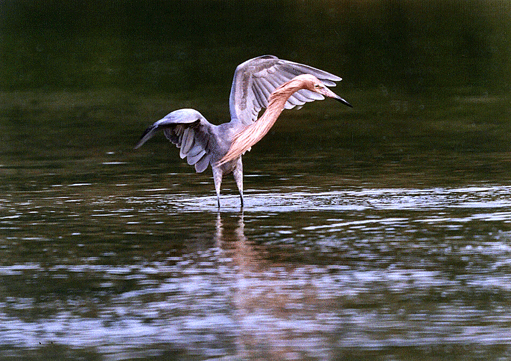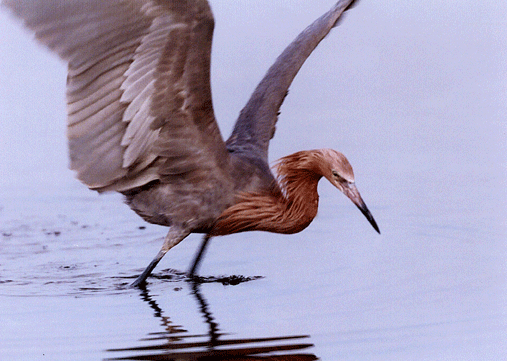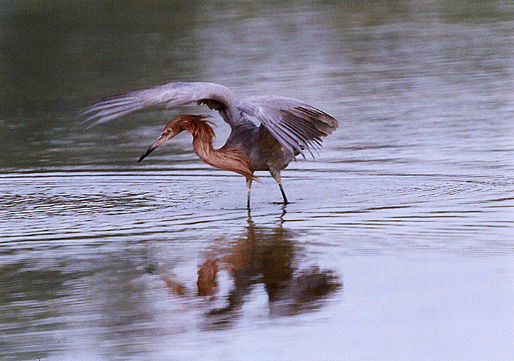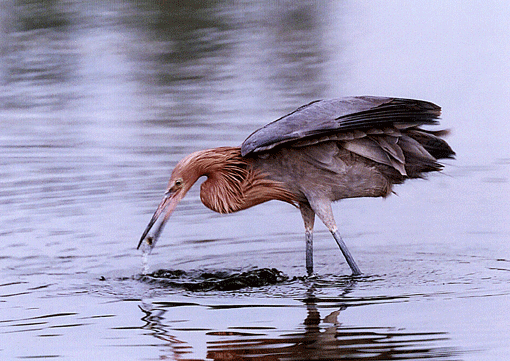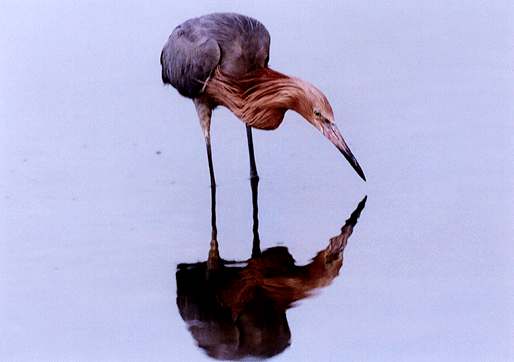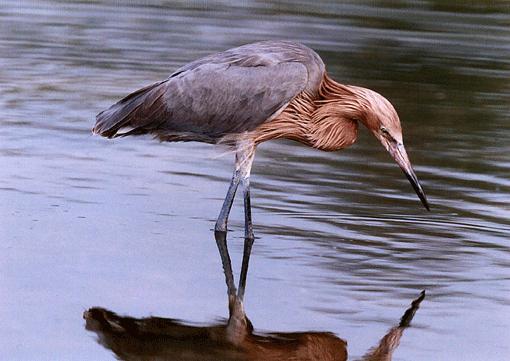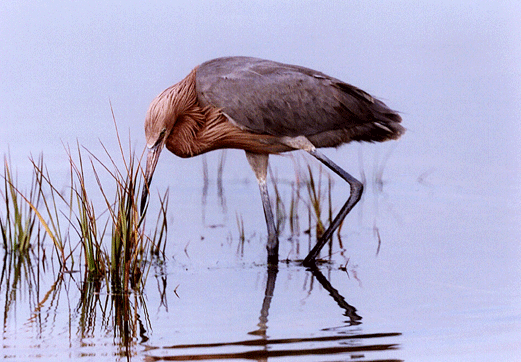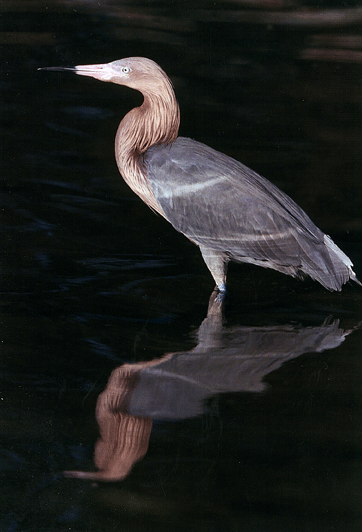 Copyright Mark Tiefenbach                              Deep Brook Nature Photography

Copyright Mark Tiefenbach                              Deep Brook Nature Photography

Copyright Mark Tiefenbach                              Deep Brook Nature Photography

Copyright Mark Tiefenbach                              Deep Brook Nature Photography

Copyright Mark Tiefenbach                              Deep Brook Nature Photography

Copyright Mark Tiefenbach                              Deep Brook Nature Photography