Red-eyed Vireo  Vireo olivaceus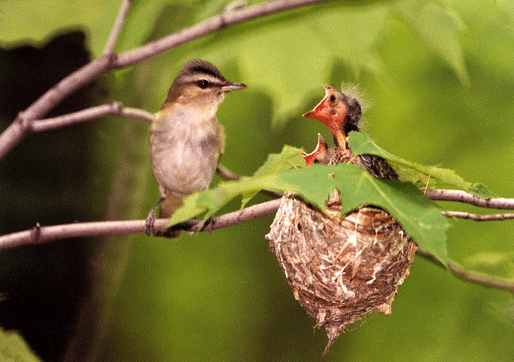 Red-eyed Vireo  Vireo olivaceus


One of the most numerous birds, the Red-eyed Vireo can be heard singing nearly all day during breeding season in the open woods of eastern deciduous and mixed forests.  Preferring open woods with an undergrowth of saplings or various edge habitats and groves it feeds on insects as well as the berries of Virginia creeper, sumac, elderberry, blackberry and dogwood in late summer.

Its nest can be found in deciduous shrubs and saplings five to thirty ft. high.

With the clearing of eastern forests there have been declines although the population remains stable.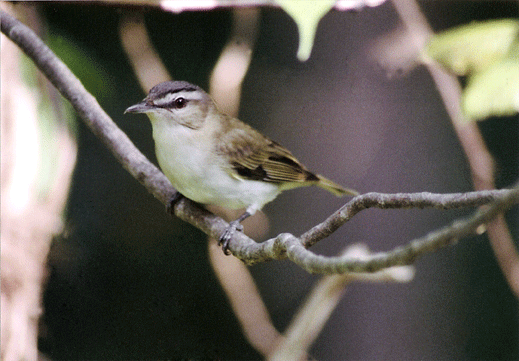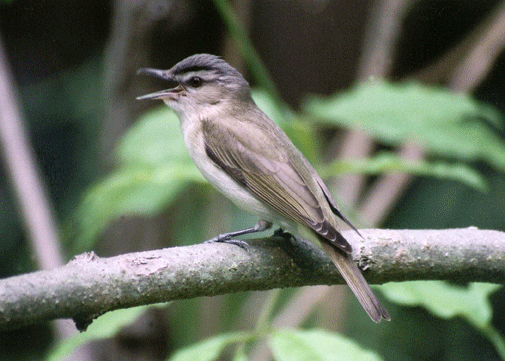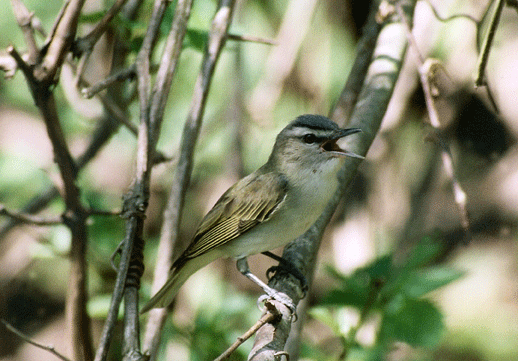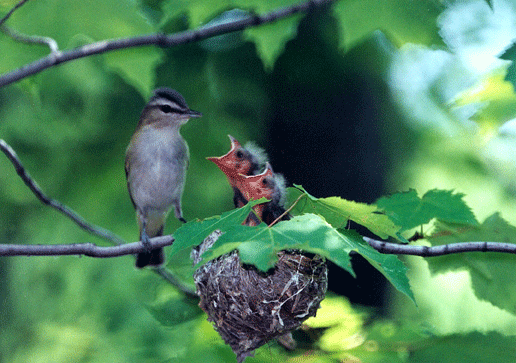 Copyright Mark Tiefenbach

Deepbrook Nature Photography

Copyright Mark Tiefenbach

Deepbrook Nature Photography

Copyright Mark Tiefenbach

Deepbrook Nature Photography

Copyright Mark Tiefenbach

Deepbrook Nature Photography

Copyright Mark Tiefenbach

Deepbrook Nature Photography

Copyright Mark Tiefenbach

Deepbrook Nature Photography