Red-Breasted Nuthatch  Sitta Canadensis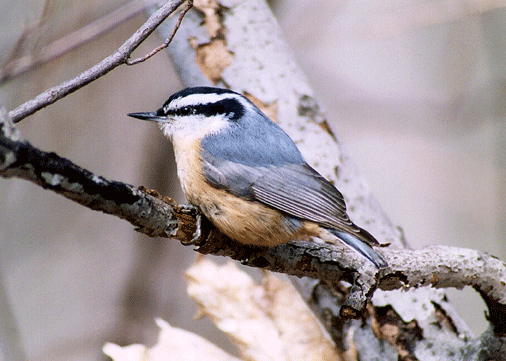 Red-Breasted Nuthatch  Sitta Canadensis 

The Red-breasted Nuthatch is a small bird inhabiting the coniferous and boreal forests of Canada, S.E. Alaska, the mountainous areas of the western U.S. and northeast into the Appalachians, nesting farther north and higher in the mountains than its relatives.


Nuthatches habitually climb down trees headfirst and do not use their tails as braces like woodpeckers and creepers.  Both sexes excavate cavities in trees, rarely using existing woodpecker holes and bird houses, five to forty ft. above ground.  It applies a sticky conifer resin to the entrance of the nest hole, sometimes using a piece of bark for an applicator.  The resin may help to defer predators and competitors as the nuthatch dives directly into the hole avoiding the resin. 

Feeding on insects and seeds, it is observed caching seeds into hiding places for storage.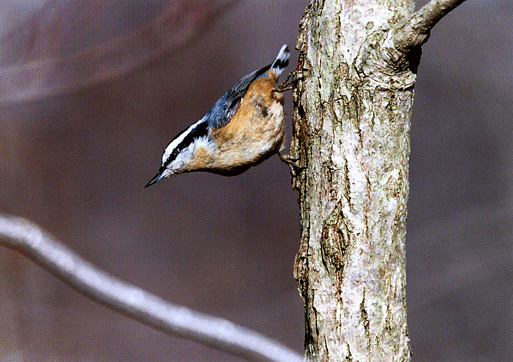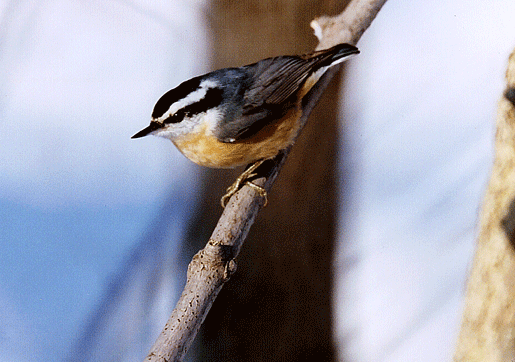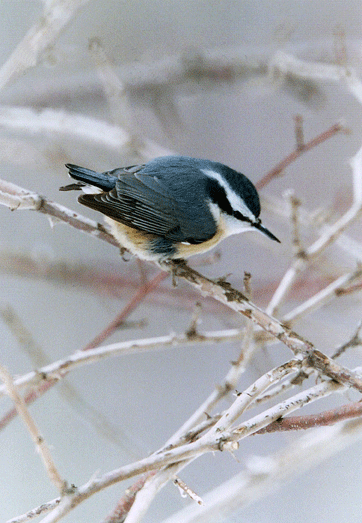 Copyright Mark Tiefenbach

Deepbrook Nature Photography

Copyright Mark Tiefenbach

Deepbrook Nature Photography

Copyright Mark Tiefenbach

Deepbrook Nature Photography

Copyright Mark Tiefenbach

Deepbrook Nature Photography