Palm Warbler  Dendroica palmarum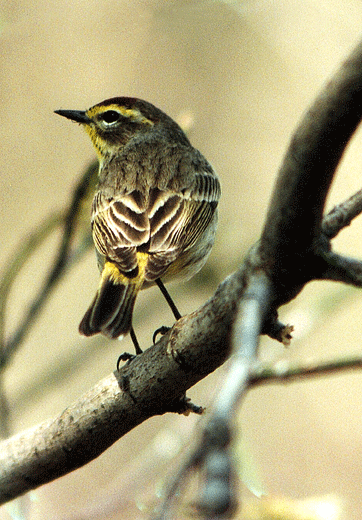 Palm Warbler

Dendroica palmarum


Easily recognized by its constant tail pumping, I have only seen this bird in migration and very numerous in Florida during the winter due mainly to that there breeding territory is in Canada and far northeastern U.S. 
It breeds in sphagnum bogs with cedar, tamarack and spruce trees as it feeds on a variety of insects and berries.  It forages for food gleaning insects from leaves, hovering, fly catching, and on the ground.


It arrives early on its breeding grounds, usually in early April.  The nest site is more often on the ground or occasionally in a stunted spruce tree, close to the trunk.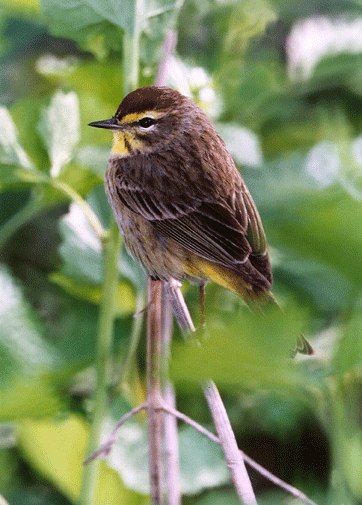 Copyright Mark Tiefenbach                              Deep Brook Nature Photography

Copyright Mark Tiefenbach                              Deep Brook Nature Photography

Copyright Mark Tiefenbach                              Deep Brook Nature Photography