Northern Pintail  Anas acula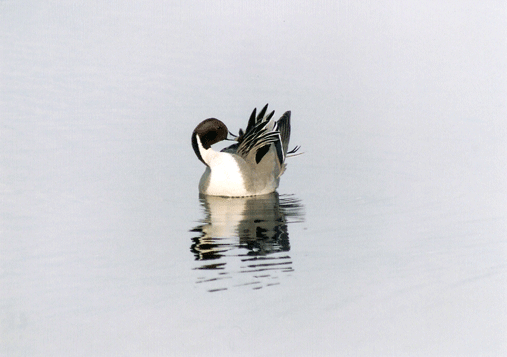 Northern Pintail  Anas acula


One of the more numerous of species, the Northern Pintail can be found across North America, Europe and Asia.  It is among the earliest nesting ducks in North America.

The Northern Pintail breeds in various open habitats of the prairies, farmlands, and the northern tundra, near bodies of water.  It feeds on mostly seeds and insects as well as mollusks and crustaceans in shallow waters.

Population has shown serious decline since the 1960's with considerable variability with nesting habitat affected by drought years of the northern plains.  It is still abundant and widespread.
Copyright Mark Tiefenbach Deepbrook Nature Photography