Northern Flicker  Colaptes auratus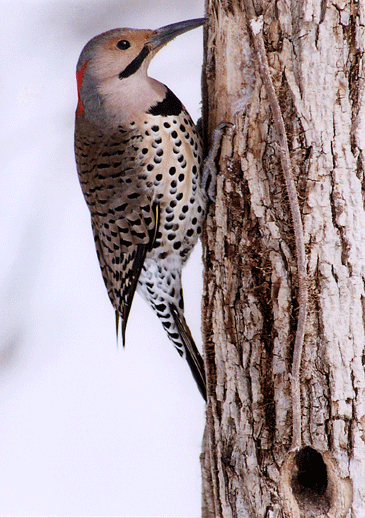 Northern Flicker  Colaptes auratus


Once considered two separate species, the yellow shafted form of the north and east, and red shafted form found in western North America, the Northern Flicker hybridizes extensively from Alaska to the Texas panhandle. 

A cavity nester the flicker can be found in any habitat with trees, although it prefers to find its favorite food of ants on the ground.

One of the few woodpeckers to migrate, flickers from the northern parts of its range move south for the winter.   
Copyright Mark Tiefenbach

Deepbrook Nature Photography

Copyright Mark Tiefenbach

Deepbrook Nature Photography