Hermit Thrush  Catharas guttatus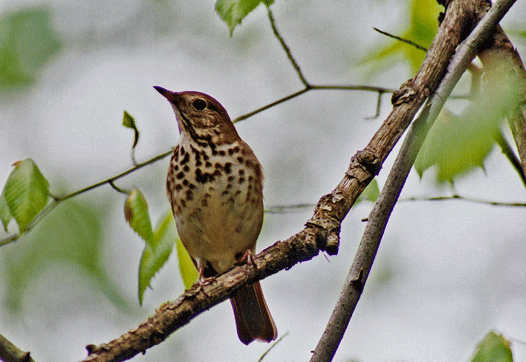 Hermit Thrush

  Catharas guttatus


The Hermit Thrush is the only member of its genus to spend the winter in North America as it breeds from Alaska, Canada, west and northeastern U.S. and winters in the U.S. and Guatemala.

It is often identified by its flicking and upright tail showing its rusty color, and song of clear, ethereal flutelike phrases.

It prefers foraging for insects on the forest floors of coniferous and mixed woodlands of spruce, dry pine woods, second growth burns and mountain forests of spruce and fir.
Copyright Mark Tiefenbach

Deepbrook Nature Photography