Golden-Winged Warbler  Vermivora chrysoptera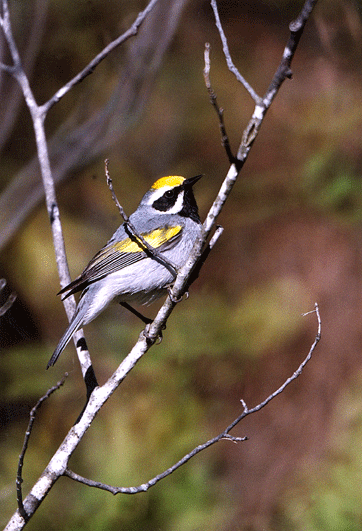 Golden-Winged Warbler

Vermivora chrysoptera


The Golden-Winged Warbler habitat is very similar to that of the Blue-Winged, although it prefers more overgrowth including scattered young trees, as it forages for insects, especially Tortricid moths in the upper level of trees and shrubs. 

Once a common bird in the northeast, it has suffered a dramatic decline in the southern most part of its range due to loss of  shrub habitat as it grows to woodland, and the encroachment of the Blue-Winged Warbler.  It is listed on the Audubon Watch list and listed as a Federal Species of Special Concern.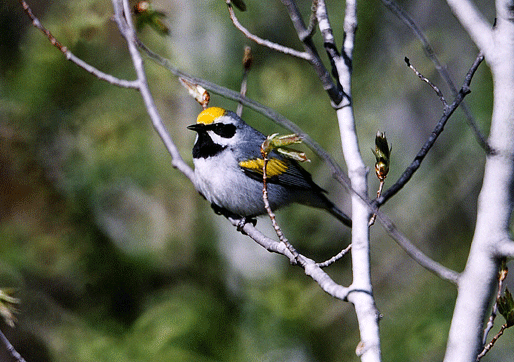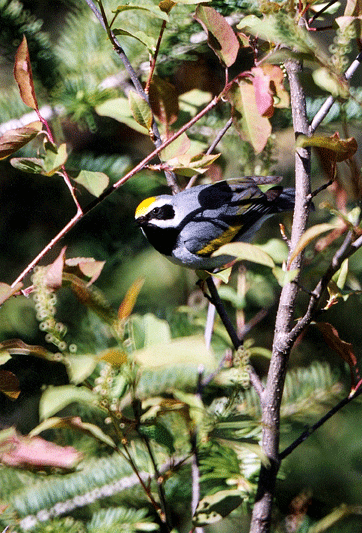 Copyright Mark Tiefenbach                              Deep Brook Nature Photography.

Copyright Mark Tiefenbach                              Deep Brook Nature Photography

Copyright Mark Tiefenbach                              Deep Brook Nature Photography