Eastern Phoebe  Sayornis phoebe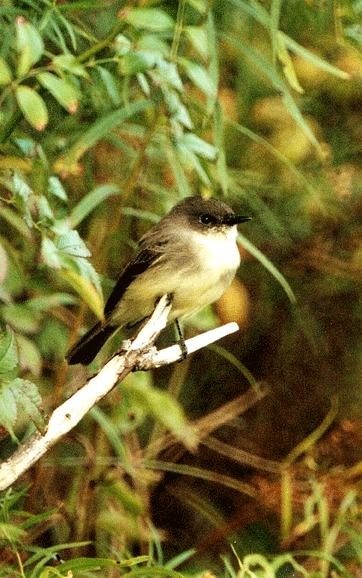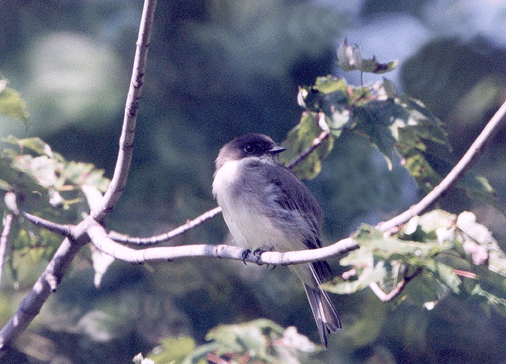 Eastern Phoebe  Sayornis phoebe



It is the most familiar flycatcher in eastern North America favoring woodland edge habitat and semi-open country.
In 1804, the Eastern Phoebe became the first banded bird in North America; John James Audubon attached silver thread to an Eastern Phoebe's leg to track its return in successive years.  It has tolerated landscape changes by using buildings and bridges for nest sites expanding its range.


It is observed by its wagging or bobbing tail as it flies from a generally low perch to catch prey on the ground and in flight.  The Eastern Phoebe is a loner as even members of a mated pair do not spend much time together.
.Copyright Mark Tiefenbach

Deepbrook Nature Photography

.Copyright Mark Tiefenbach

Deepbrook Nature Photography