Eastern Towhee  Pipilo erythropthalmus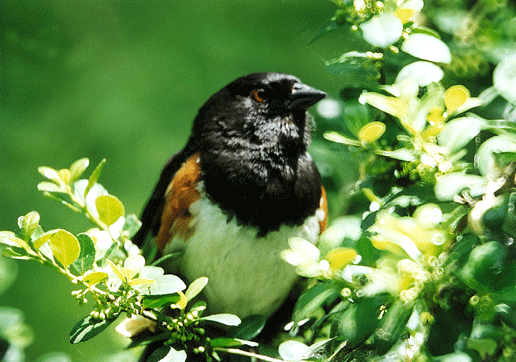 Eastern Towhee  Pipilo erythropthalmus


The Eastern Towhee can usually be heard before it is seen with its active double-footed scratching technique of foraging for insects, of which it feeds on mainly in the summer months.  It also may eat small snakes and lizards, as well as seeds and berries.

It usually nests on the ground or in low bushes less than five ft. above ground having two, sometimes three broods per year.  Its habitat consists mainly of open woods with undergrowth and brushy edges, although it is in decline in the northeast.

Cornell's Bird Guide refers to it as one of the largest sparrows.  Being marked by its red eyes in most of its range excluding Florida and Southern Georgia, as the pale eyed form was once isolated during the Pleistocene era when Florida was an island.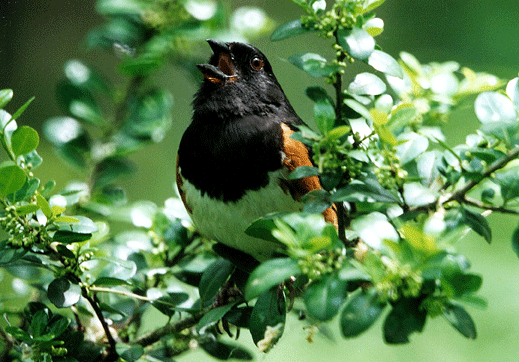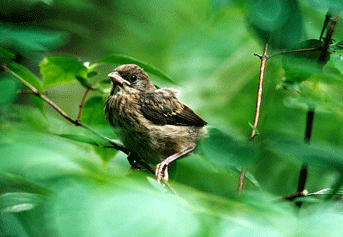 Copyright Mark Tiefenbach

Deepbrook Nature Photography

Copyright Mark Tiefenbach

Deepbrook Nature Photography

Copyright Mark Tiefenbach

Deepbrook Nature Photography

Copyright Mark Tiefenbach

Deepbrook Nature Photography