Eastern Bluebird  Sialis sialis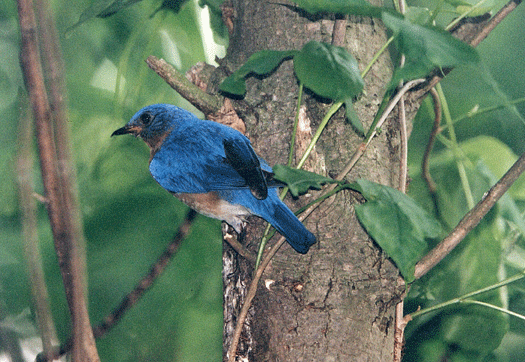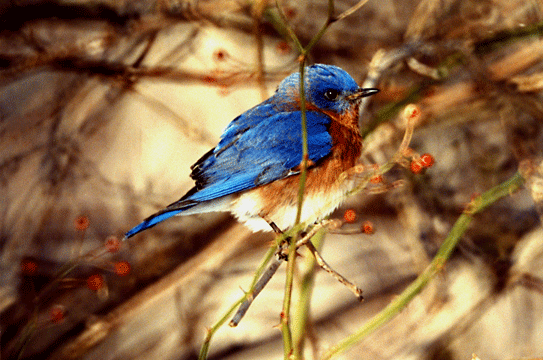 Eastern Bluebird  Sialis sialis


In the spring of 1895 many species of birds, especially bluebirds, were caught in a wave of severely cold weather which swept through the middle and Gulf States.  Thousands of bluebirds perished in the storms which lasted over a week.  In some localities they were absolutely exterminated. 

The Eastern Bluebird is the most widespread of America's three species of bluebirds.  A high percentage of nests in boxes provided by humans protected them from the encroachment of other non native cavity nesters like House Sparrows and European Starlings, as their impact infringed on the natural nest sites of bluebirds.

They prefer open country with scattered trees, burned areas and open pine woods, feeding on insects and berries, foraging mainly from a low perch catching prey from the ground.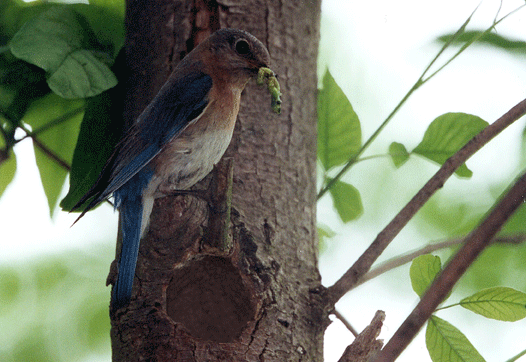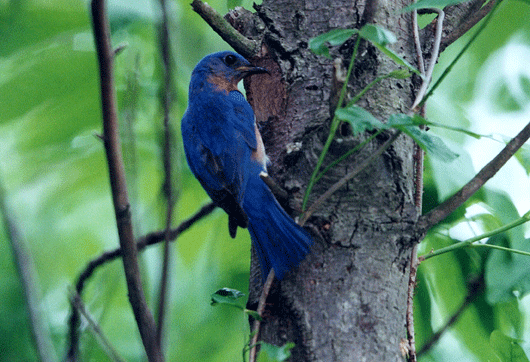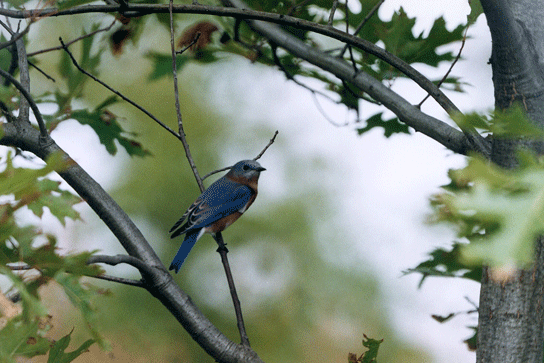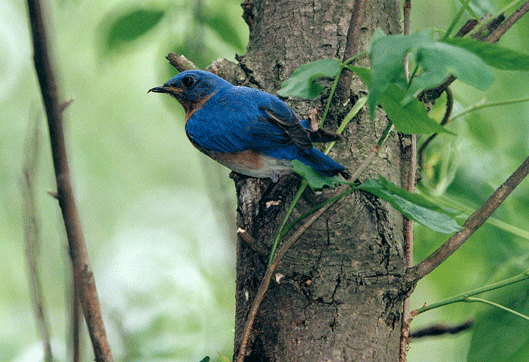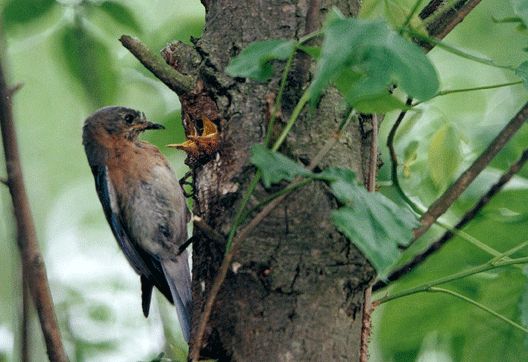 Copyright Mark Tiefenbach

Deepbrook Nature Photography

Copyright Mark Tiefenbach

Deepbrook Nature Photography

Copyright Mark Tiefenbach

Deepbrook Nature Photography

Copyright Mark Tiefenbach

Deepbrook Nature Photography

Copyright Mark Tiefenbach

Deepbrook Nature Photography

Copyright Mark Tiefenbach

Deepbrook Nature Photography

Copyright Mark Tiefenbach

Deepbrook Nature Photography

Copyright Mark Tiefenbach

Deepbrook Nature Photography