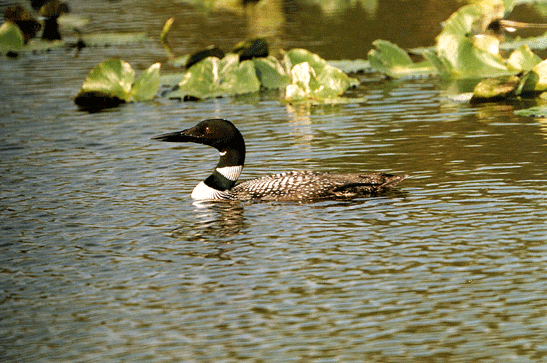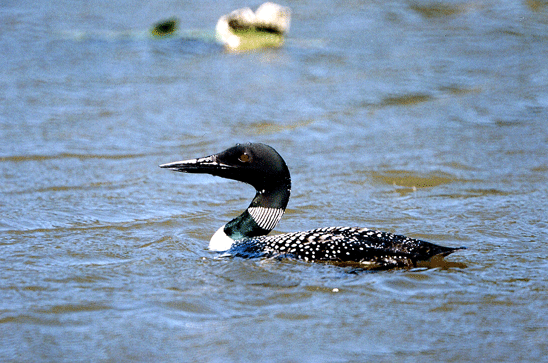 Common Loon  Gavia immer



Propelling itself with its feet catching and swallowing most of its prey underwater, it feeds mainly on fish, up to ten inches in length, also feeding on mollusks, crustaceans, frogs and aquatic insects.


Awkward on land with legs placed far back on their bodies it is generally found in larger bodies of water, where it needs a considerable amount of open water for its long take off.   It can be found stranded on ponds that are too small.


Its eerie territorial call can be heard throughout Canada and the very northern U.S. as a symbol of the wild north.
Copyright Mark Tiefenbach Deepbrook Nature Photography

Copyright Mark Tiefenbach Deepbrook Nature Photography