Brown Pelican  Pelicanus occidentalis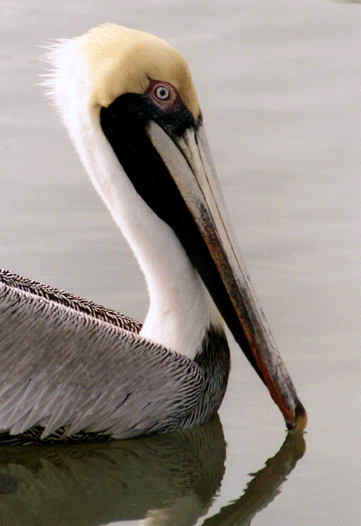 The Brown Pelican is unique among the world's seven species as is found along ocean shores and not inland lakes.  The only pelican to dive or plunge for fish as it flies low over shallow waters. 
Nesting in colonies on small islands on bare ground and sometimes in mangroves, the young leave their nest in about five weeks.

Serious declines brought about by shooting for feathers and to "protect" fishing caused declines in pelican populations in the first half of the 20th century.  Pesticide poisoning, especially DDT, caused severe declines in the 1950's.  DDT has been known to weaken or thinning the egg shells of birds such as eagles and pelicans.  The Brown Pelican keeps its eggs warmed not by its feathers but with its feet, therefore many eggs were lost until the banning of DDT in the 1970's.

It was listed as Endangered throughout its range in 1970 and was removed from the Endangered Species list in the Atlantic Coast states in 1985.  Populations have been increasing and now exceeds historic levels in the United States.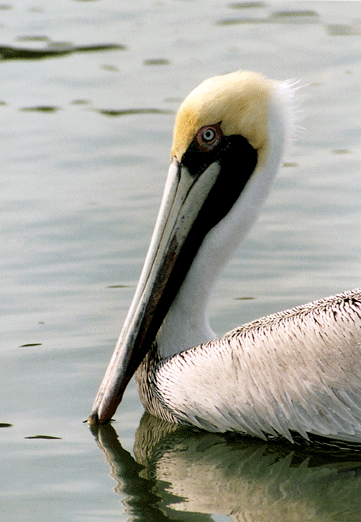 Copyright Mark Tiefenbach Deepbrook Nature Photography

Copyright Mark Tiefenbach Deepbrook Nature Photography