Black-throated Green Warbler  Dendroica virens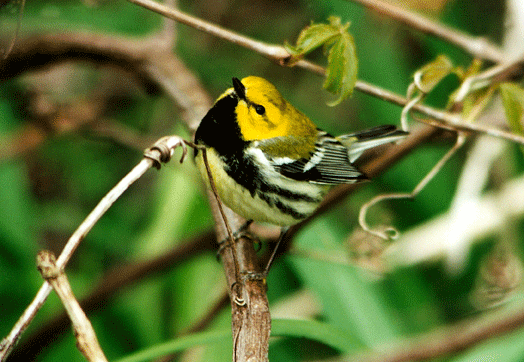 Black-throated Green Warbler  Dendroica virens


The male Black-throated Green Warbler sings persistently through the breeding season.  One individual was observed singing 466 songs in one hour.

A bird of Canada and far northeastern United States, south through the Appalachian mountains, it mainly breeds in coniferous forests of spruce, white pine red cedar, hemlock and jack pine, but will also nest in mixed forests, as it feeds on insects; especially non hairy caterpillars. 

It nests near the trunk of small conifer trees, often only a few feet from the ground.

In recent decades it is declining in parts of the northeast.
.