Blue-gray Gnatcatcher  Polioptila caerulea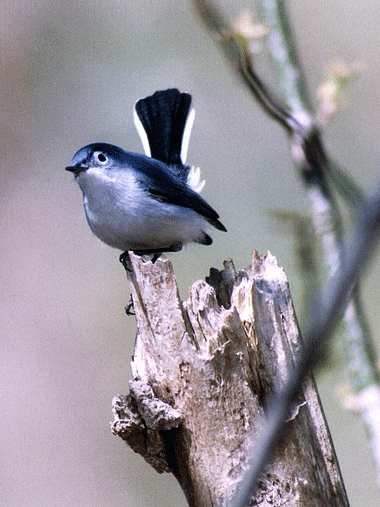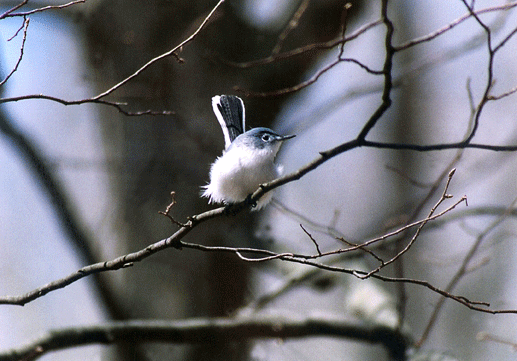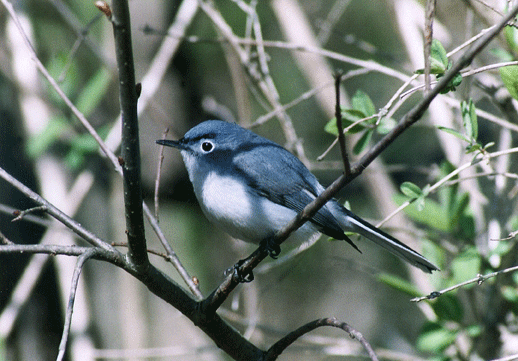 Blue-gray Gnatcatcher 

Polioptila caerulea


Most members of this genus are permanent residents of the Neotropics as the Blue-gray Gnatcatcher is the northernmost occurring species of gnatcatcher.
A very small "chickadee-like bird" with a long tail, the Blue-gray Gnatcatcher may scare up small insects by tail flicking and is in constant motion.  It may be observed after noticed by its "spee" calls. 

Feeding on mostly insects it is an active forager on the outer leaves and branches of deciduous forests of oak, ash, or maple; going from one branch to the other, often hovering and catching in flight.


Its well camouflaged nest with lichen and spider webs is located on the top of a horizontal limb two to eighty ft. above ground, although generally within twenty to forty ft. 
Copyright Mark Tiefenbach

Deepbrook Nature Photography

Copyright Mark Tiefenbach

Deepbrook Nature Photography

Copyright Mark Tiefenbach

Deepbrook Nature Photography