American Redstart  Setophaga ruticilla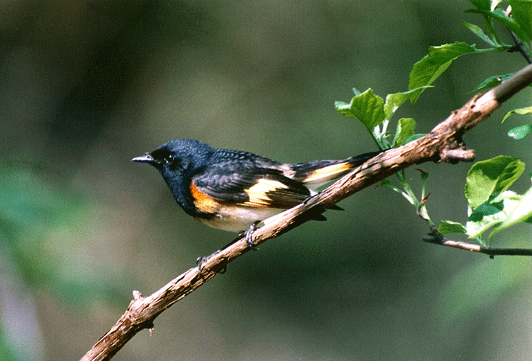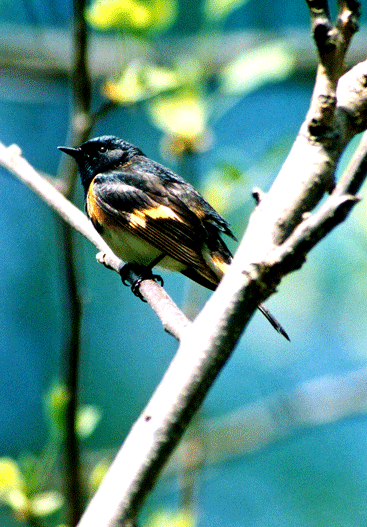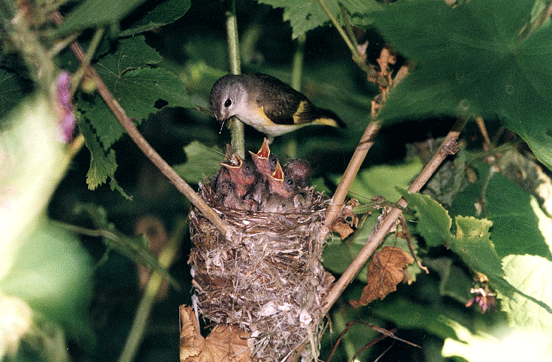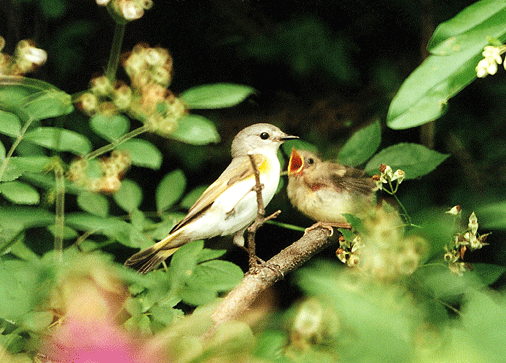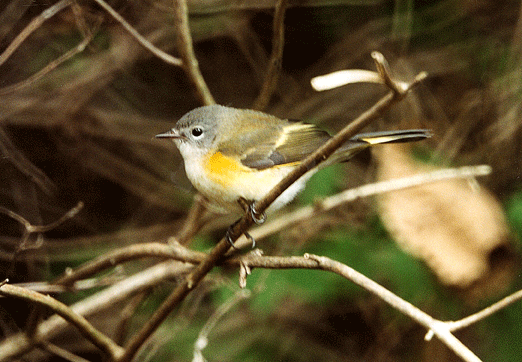 Copyright Mark Tiefenbach                              Deep Brook Nature Photography

Copyright Mark Tiefenbach                              Deep Brook Nature Photography

Copyright Mark Tiefenbach                              Deep Brook Nature Photography

Copyright Mark Tiefenbach                              Deep Brook Nature Photography

Copyright Mark Tiefenbach                              Deep Brook Nature Photography

American Redstart  Setophaga ruticilla


The American Redstart is often observed flashing its tail and wings to startle insect prey.
The male may have two mates at the same time.  Unlike many other species of birds that have two females nesting in the same territory, the redstart holds two separate territories.


A young male resembles the female in plumage until its second fall.  Males in the gray and yellow yearling plumage will try to hold territories and attract mates.  Some succeed in breeding in this plumage, but most do not breed successfully until they are two years old.

It breeds in open deciduous and mixed woodlands preferring forest edges and river groves, where its diet consists of mostly insects, catching on the fly more than most warblers, and some seeds and berries.  Normally it has one brood per season.